More than 150,000 children in the Lugansk People's Republic will receive New Year gifts, LPR Trade and Social Policy Minister Svetlana Malakhova said on Tuesday.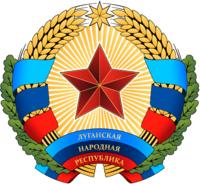 "This year, more than 150,000 New Year gifts will be given to children in the Republic," Malakhova told a meeting of LPR local administration officials.
"In the education sphere, gifts will be distributed to all children attending kindergartens and 1st to 6th form schoolchildren," she said.
The Ministry will arrange for children from low-income families to receive Christmas gifts as well.
"Gifts will be distributed through social care for the children who do not attend pre-school institutions and those from large (families – eds Lugansk Media Centre)," Malakhova added.
Earlier, LPR Council of Ministers passed a resolution on New Year and Christmas celebrations for children and New Year gifts for certain groups of children in the Lugansk People's Republic.